For a sustainable future
KAEFER's commitment to sustainability has never been more important than now.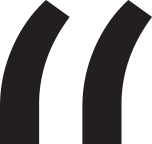 "If we've learned one thing since founding KAEFER's Corporate Responsibility and Sustainability department in 2008, it's that people at KAEFER, wherever they're based, are bound by a shared desire to make a positive contribution to a sustainable future."
Francisca Gorgodian, Head of Corporate Responsibility & Communication
At KAEFER, sustainability is more than just a concept or a series of initiatives – it extends to everything we do across each of the following areas: Economic, Social, Environmental and Cultural. As priorities vary from place to place, we work closely with a network of more than 20 KAEFER Sustainability Champions, located in different departments and KAEFER countries around the world. In addition to their regular tasks, Sustainability Champions organise campaigns on issues related to sustainability, support the preparation of the yearly Sustainability Report, and gather information for KAEFER's sustainability newsletter. Our role in the CRS department is to set the framework, define the next steps and targets on mid- and long-term level in order to integrate sustainability in day-to-day activities. To further develop this strategy, we are setting up a cross-departmental working group in 2020 to combine topics from different business areas in order to broaden our approach to sustainability and corporate responsibility. Of course, we will also continue to support local management and help ensure that the environmental, charitable and community-based efforts of our employees around the world are integrated, properly resourced and effective.
The department also works with a number of external sustainability networks. In Germany alone, we are longstanding members of the Partnerschaft Umwelt Unternehmen (Environmental Businesses Partnership) and recently joined Northwest for Future, a roundtable group of expert organisations created by the Bundesverband mittelständische Wirtschaft (the German Association for Small and Medium-sized Businesses) to provide advice and guidance to SME's on initiating viable and constructive sustainability programmes.
The Sustainability Report and its Stakeholder Survey
Even in its present, shortened form, the topics covered in this Report are chosen by our stakeholders. In early 2019, we received a record number of responses to our regular Sustainability Survey. In all, a total of 903 people from 28 countries took part – a 65% increase on the previous survey (in 2017). By a considerable margin, the sustainability topic identified as the most important by our employees, stakeholders and partners is occupational health and safety, followed by training and education, economic performance, and compliance. In order, the next five topics were: Diversity, equal opportunity, and non-discrimination; Labour/management relations; Employment; Market presence; and Energy.
The KAEFER FOUNDATION –

DO

N'T QU

IT

!
Created ten years ago as a non-profit organization, the KAEFER FOUNDATION exists to help KAEFER employees, their families as well as communities across a range of issues, including:
Prevention of diseases such as HIV/AIDS, Tuberculosis, and support for victims of these illnesses

Education, apprenticeships, and training

Science and research

Protection of the environment and ecosystem; especially climate protection and energy efficiency

Development projects for younger generations

Natural disasters and catastrophes
Co-ordinating initiatives in emergency situations (including to help mitigate the impact of the COVID-19 pandemic) and over the long-term (for example in South Africa with the KAEFER Aids Relief Program), the Foundation also supports initiatives and research projects for a sustainable future. The team's focus on health care in 2019 included an internal registration event for potential stem cell donors in Bremen (with 'DKMS - Deutsche Knochenmarkspenderdatei' / German Database of Bone Marrow Donators).
If you would like to volunteer or make a donation, please do get in touch with us at Foundation@kaefer.com.
Together, we can make a difference.